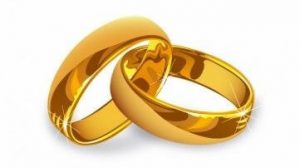 Anybody wants to give the best wedding gift to the happy couple. A list with tips for a happy marriage is a great and useful gift, but if you think about something more significant then you can find the best wedding gift ideas here. And here is the top tips list for a happy marriage:
1. Be committed
You're a team. Times will be good and times will be challenging and not so good. Make the time commitment to sustain and enhance your marriage. Be supportive of each other.
2. Always be friends
You may be married and have family commitments, but don't let your conversations be solely about the family dynamics of who's going to take the kids to their swimming lesson or who's going to the store for groceries etc. Make times where you do things that you enjoy as a couple such as a countryside walk or watch a favourite movie. These times don't always have to be romantic dates (though it's good to add a 'date' night in the week if you can), but times where you can reconnect and take time to laugh and play together.
3. Keep a sense of humour
Don't take yourself too seriously. If your partner gets a flat tyre when they're the furthest from home they've been all week can be frustrating, but you can soften the blow with light-hearted texts once the problem is being solved. Your partner will appreciate your effort of support and be grateful that you know them well enough to know what makes them laugh. Be kind. You can make people laugh without hurting somebody else's feelings.