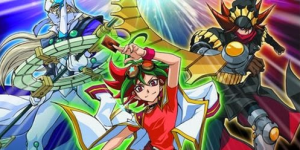 Calendar. Yu-Gi-Oh! and Cowboy Bebop Calendars removed. Link Added.
YAY for Spring Break! I had quite a busy quarter, and I am sure glad to have it done with. I sort of don't even care that much about my grades, cause I'm SOOO happy classes were over. This was one of my heavier work loaded quarters, so it's nice to have a small break. I'm not one to go out and party, so that means I'll be a good nerd and update my sites @_@.
Today's update brings lots of cute images from Mermiad Melody. There isn't too much to say about it, so just go and see what's up.
Also one link added, MangAnime, fairly random type image gallery featuring manga and anime style art.
That's it for now, and I'll do my best to get another gallery up within the week… but don't hold your breath.